Posted on May 31, 2021
There are different types of soaps available in the market today – deodorizing, for sensitive skin, soap for baby, moisturizing, anti-bacterial, exfoliating soap bar, eczema soap, dish soap, scented soaps, liquid soap, hand-made, creamy soap, true soap and so on. Today we are going to see which moisturizing soap is the best in Nigeria. However, let us first see:
What is a Moisturizing Soap?
A moisturizing soap is one that moisturizes your skin as it cleanses; it is gentler and the formula includes ingredients that restore the natural moisture in your skin which gets depleted due to exposure to elements, and the use of soap. The moisturizing agents penetrate into your skin, going deep inside to keep your skin soft and elastic. Of course, every moisturizing soap may contain different natural ingredients like shea butter, olive oil, coconut oil, cocoa butter, aloe vera, or glycerin, synthetic cream, and so on.
Why is it important to use a moisturizing soap?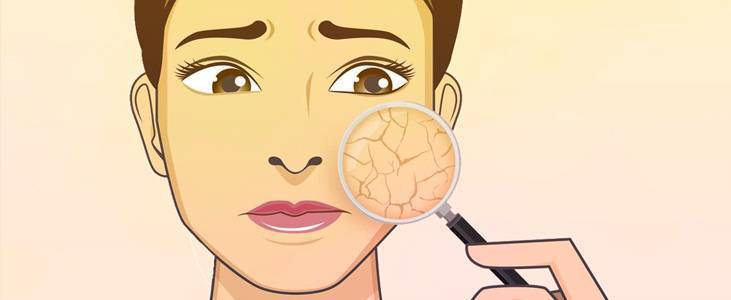 Human skin has a 'pH level' – which is slightly on the acidic side; this helps to keep away debris like dirt grime, and dead cells, and germs as well. When skin becomes dry, this pH balance is upset, and the skin's natural protective layer is gone – exposing skin to harmful bacteria, and offering no protection against the harsh sun, wind, or cold. This could result in dry, cracked skin, hasten the ageing process, formation of wrinkles, age spots, and more. Therefore, it is very important to keep your skin moisturized and soft at all times. And do keep in mind that it is important to moisturize oily skin as well – skin condition might be differed from person to person. Excessive oil produced in the skin can be regulated with moisturizers and moisturizing soap. The build-up of dead skin cells can also be decreased or even eliminated with proper moisturizing of your skin; dead cells can lend a dull, patchy appearance to your skin. So now you know that regardless of your skin type, you need to ensure that your skin is hydrated and moisturized.
Things To Consider Before Buying Moisturizing Soap For Dry Skin in Nigeria
People with dry and sensitive skin should be very careful when buying soap. An ordinary soap is not enough for a dry skin, as the wrong soap can harm and caused to get an irritated skin. Those who have Sensitive skin conditions should watch out for the following:
Sodium lauryl sulfate or SLS – this is a common ingredient in cleansers that washes away dirt, and is found in detergents, shampoo, shower gel, body wash, and facial cleansers. While it is an effective body cleanser, it is a surfactant and can have a drying effect on the skin – which is not good news for those with dry skin.
Natural/Plant based oils – read the ingredient list to see if the soap contains natural oils like cocoa or shea butter, olive oil, castor oil, coconut oil, palm oil, jojoba, aloe vera, etc are organic ingredients, which contain essential nutrients and natural antioxidant. It helps to reduce body acne and retain your skin softer, moisturized.
Glycerin – your next best option after a soap with plant-based oils is a soap with glycerin – it is a hydrating formula and helps to retain moisture.
Check the ingredient list for synthetic additives – this includes sulfates, alcohol, ethyl, fragrances, synthetic dyes, and the like harmful chemicals, which are capable of irritating the skin. Synthetic colors like harsh chemicals can especially cause harm to sensitive and dry skin – though it may give the soap a pretty color, but it may not suit all skin types. Overly perfumed soaps are abundant in synthetic fragrances that attract customers with their scent, but can wreak havoc on dry and sensitive skin.
Lanolin/hyaluronic acid – both these ingredients are effective in moisturizing and conditioning skin. Lanolin is derived from the oil glands of sheep, hyaluronic acid is a clear, gooey substance produced in the human body itself, and is important for hydrating body skin.
The best moisturizing soap for dry skin in Nigeria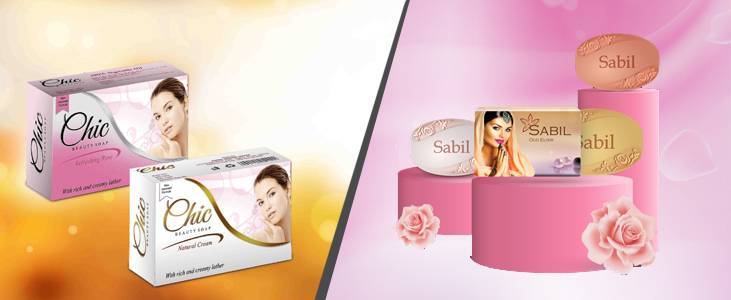 So now you have seen what to look out for when you want to buy a moisturizing soap for dry skin – whether you prefer taking a shower or baths, these soaps from Aspira are your best bet:
1. Sabil Beauty Soap
Sabil is an innovative, improved beauty bar soap from Aspira – Nigeria's largest manufacturer of personal hygiene and beauty products. The formula for Sabil was finalized after a great deal of research and trials, to ensure that we created a product that was tough on dirt and germs but gentle on skin. Sabil contains antibacterial properties and natural ingredients like Coco Nucifera Oil, It is available in three different natural fragrances, extracted from plants: White Musk, Desert Rose, and Golden Amber. Sabil beauty soap gently washes away dirt and bacteria, without washing away your skin's natural oil. It leaves your skin soft, supple, and glowing.
2. Chic Beauty Soap
Chic is another effective moisturizing beauty bar soap from the house of Aspira – made from pure, natural and high-quality ingredients, it's an extra mild and gentle creamy soap which can be safely used by people with dry and sensitive skin. In keeping with our commitment to caring for the health and hygiene of Nigerian people, Chic contains no harmful substances; in fact, we have recently improved its quality, thanks to our dedicated research team. Chic lathers up with creamy foam to leave your skin soft, clear, and rejuvenated. For the best results, we recommend daily bath or shower with Chic Beauty soap.
Regardless of whether you have fair skin or dark skin, both these soaps are effective in moisturizing and hydrating your skin – it is not the color that matters, but the type of skin, what lies underneath, that is important when choosing a soap.
If you are not yet convinced, we will give you another reason to buy moisturizing soaps from Aspira: Our soaps are the number 1 choice of celebrities! If you don't believe it, you can see for yourself: Nigeria's most popular film star and singer, Sani Musa Danja is the brand ambassador for Aspira Nigeria, and is a huge fan of Aspira soaps and other skin care products.
How To Get A Fresh Skin In Nigeria Weather with help of Moisturizing Soap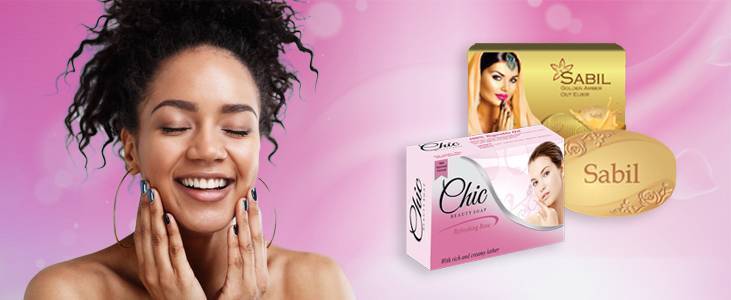 The weather in Nigeria is mainly dry and warm, almost hot, nearly all year round, in spite of the varied landscape. The harsh sun beats down in the day time, taking a toll on your energy, and skin. The body loses moisture, and skin can become hard and dry, prone to wrinkles and ageing. However, by using a moisturizing soap like Sabil beauty soap or Chic beauty soap every day at bath time, you can protect your skin from these hazards, and keep it fresh, soft, and glowing.